Great Reasons to Join North Orange County Chamber
Enhance your business prospects and forge valuable connections with fellow small business owners by joining the North Orange County Chamber of Commerce.
Unlike traditional chambers of commerce, we offer a unique regional approach that extends beyond average boundaries. Unlock unparalleled opportunities to network, expand your business network, and gain exposure in North Orange County. Amplify your revenue growth by actively participating in the NOCC community.
Call 714-871-3100 or email nocc@nocchamber.com for more information.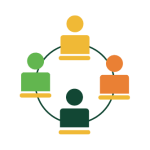 Make Business Connections
Joining the North Orange County Chamber gives you access to a network of 40,000 professionals, creating opportunities for collaboration and growth.
Benefit from B2B communication through our members portal and increase visibility with a hosted landing page.
Our networking events foster relationships and create connections. We support business growth with resources, educational programs, and partnerships.
Elevate your exposure with direct mail campaigns and sponsorship opportunities. Engage with our audience through podcast advertising. Join us now for comprehensive tools and impactful connections to maximize your business success.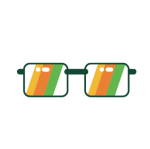 Be Informed
Experience the power of ChamberTalk, the exclusive podcast hosted by the North Orange County Chamber of Commerce (NOCC). Stay informed on a wide range of topics relevant to our community and region. From politics to member insights, ChamberTalk covers it all.
NOCC serves the business community of North Orange County, including Buena Park, Fullerton, La Palma, and Stanton. We offer valuable resources like newsletters, updates, and information. Our newsletters provide new member benefits, tips for local business operations, articles about the thriving business community, and upcoming events.
Stay connected with NOCC by following us on Facebook, LinkedIn, Twitter, YouTube, and Instagram for the latest updates and news.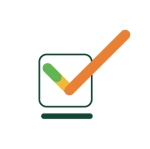 Increase Your Visibility and Credibility
Joining the chamber of commerce boosts your business's credibility. It enhances your reputation among consumers and fellow business owners.
As a member, you'll enjoy benefits like being listed in the chamber newsletter and online directory and gaining exposure. You can also advertise and sponsor events, providing more opportunities for growth. The chamber can even help promote your grand opening or ribbon-cutting ceremonies, increasing your public exposure.
Join the North Orange County Chamber and get $1,500 worth of advertising value, instantly boosting your online presence. Your business will be embedded on our site, which attracts over 5,500 monthly visitors.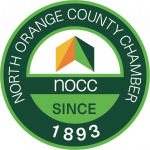 Have Your Voice Heard
The North Orange County Chamber (NOCC) is committed to protecting the interests of small business owners and ensuring their voices are heard. We understand the challenges of staying informed about new regulations, taxes, and costs.
As advocates for small businesses, NOCC closely monitors and analyzes changing policies. We represent our members' concerns and fight for their best interests. With a strong network and resources, we engage with policymakers and local government officials to address these issues.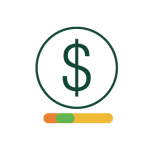 Instant Value
When you become a North Orange County Chamber member, you gain instant access to an impressive $1,500 worth of advertising value.
BOOST your online presence by using our
hosted landing page service. Your business
will be embedded on our site, which
receives over 5,500 monthly visitors.
EXPAND your reach by being featured in
our monthly e-newsletter and reaching our
targeted audience of over 15,000 contacts.
SHOWCASE your business on our active
social media channels, which have
22,000+ followers organically.