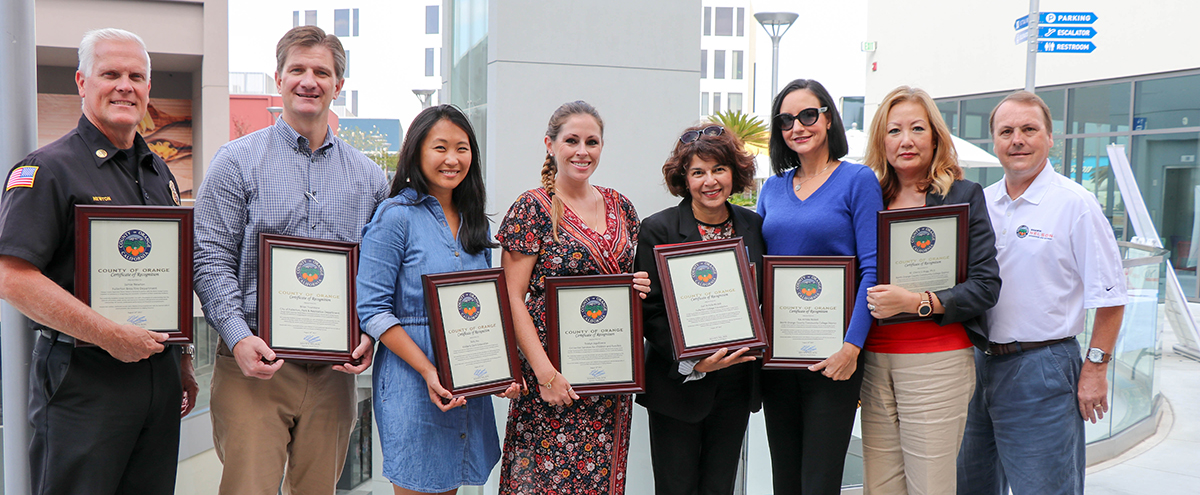 Leadership North Orange County has provided professionals with critical skills to help participants understand local government, education and healthcare systems throughout the region through a nine-month series of programs.  Presentations led by community leaders introduces candidates to a wide spectrum of programs and views designed to motivate and prepare our next civic and business leaders, highlight current and community issues and challenges and build a network of support and opportunities for participants.
The program facilitates the growth of community leadership by educating professionals with special attention paid to integrity, vision, personal responsibility, commitment, and community trusteeship. The class project affords each participant the unique opportunity to develop their potential for public responsibility and leave a lasting impression on their community as they work toward advancing an organization's goal or solving a shared problem.
Applicants should want to gain broader knowledge of the community, demonstrate active participation in the community and understand both the need for and responsibility of community involvement. Any person over the age of 21 living or working in North Orange County may apply.
The program is scheduled to begin in September 2019 and conclude in July 2020.  Candidates are encouraged to actively participate in each day-long program to be held on the first Wednesday of each month.  All program sessions are scheduled to meet from 8 a.m. - 5 p.m. Absences from class are discouraged, and all participants are required to comply with the absentee policy.
AREAS OF FOCUS INCLUDE:
Leadership & Team-building
Public Safety and Justice
Health & Wellness
Government
Infrastructure
Education
Community & Cultural Services
Economy & Economic Development
Export & Trade
Sessions are held the first Wednesday of every month, unless otherwise notified in advance, from September to July. Program sessions are generally scheduled to meet from 8 a.m. - 5 p.m., including orientation. Absences from class are discouraged, and all participants are required to comply with the absentee policy.
Tuition is $1,000 per participant due no later than the week before orientation. Applicants are responsible for the tuition regardless of whether an employer or organization expressed intent to cover this expense. Payment plans are granted on a case-by-case basis.
Accepted candidates will also have an opportunity to apply for a partial scholarship.  Scholarships provide an opportunity for candidates representing a small non-profit organizations, small businesses, or individuals applying on their own.
Email completed applications to Theresa Harvey,  tharvey@nocchamber.com
Please call the Chamber, (714) 871-3100 if you have any questions.