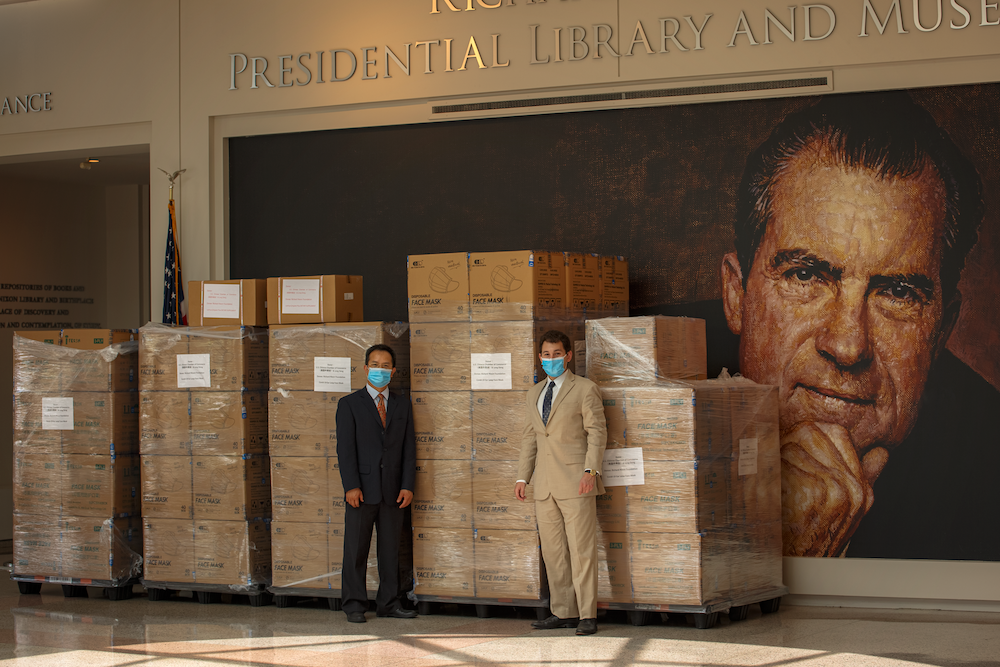 The Richard Nixon Presidential Library and Foundation received an unprecedented gift of one million face masks last week and will donate 700,000 masks to small businesses, schools, and medical first responders in Southern California for use amid the ongoing Coronavirus pandemic.
The three-ply, disposable blue face masks are the generous donation of New York City businessman Long Deng, President of iFresh, Inc.
Working with over 30 chambers of commerce in Orange County, the masks will be distributed broadly to hundreds of local small businesses to alleviate financial burdens as essential businesses continue to operate and nonessential businesses reopen.
Theresa Harvey, President & CEO of the North Orange County Chamber of Commerce, said: "The North Orange Chamber is honored to partner with the Nixon Foundation to provide masks to our essential workers. Businesses that will benefit include those throughout the region including healthcare providers, community colleges, restaurants, and more."
Click Here to Read More