Can Californians Afford California?
By many important measures, California has never been better off. Our state enjoys unprecedented wealth, employment and health.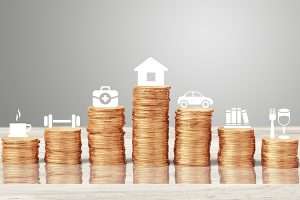 Our economy created 3.4 million jobs in the 10 years since the worst of the Great Recession, a 24% growth spurt, driving the unemployment rate to a record low 3.9%. Our job growth has accounted for one out of every seven new U.S. hires. This rising tide has lifted every county with increased employment and income, although with great variation.
Measured by per capita income, California is the fifth wealthiest state in the country. The nine-county Bay Area would itself be the nation's richest state. Coastal Southern California would be the nation's seventh richest state. On the other hand, the San Joaquin Valley and Inland Empire together would rank 48th among all states in wealth.
California continues to improve its health outcomes, ranking 12th among all states, compared with a ranking of 25th in 1994. Credit our low rates of smoking, obesity and occupational hazards, high physical activity, and enviable clinical care.
If you're looking for a job or a healthy lifestyle, California remains a dream come true. But there's a problem…

Read More


This article is part one of a two-part commentary written by Loren Kaye. Part two of this commentary will be published in the coming days. The commentary in its entirety will be featured in the CalChamber's 2020 Business Issues and Legislative Guide. The new guide, which will be available soon, provides comprehensive overviews of CalChamber priorities.